Frequently Asked Questions
How is This Different than Traditional Therapy?
---
Traditional therapy/interventions vs. what we offer at Rapid Transformation Sessions
Time
Traditional Approach: Years spent on the surface, often going in the wrong direction, missing the true root causes.
Rapid Transformation Sessions: Efficiently identify and release root triggers and blockages and create positive beliefs to support everything you want and need in life in a shorter time frame, resulting in quicker and lasting results.
Traditional Approach: Drains your time and wallet with business and self-help seminars without a personalized strategy. If you work with a coach, you may be asked to implement action steps. But if your subconscious thoughts center around scarcity, low self-worth, the belief that it takes tons of hard work to make things happen, etc, you will expend maximum effort and won't experience the changes that you want to see.
Rapid Transformation Sessions: We help you release the subconscious blockages that are holding you back, and provide tailored mindset reprogramming that directly targets your specific financial and career goals, leading to increased confidence and higher income potential. Your belief in you, what you're worth, and how easy it can be is EVERYTHING!
Don't know what you want to do with your life?
We can help you access your inner knowing to get you unstuck and live a deeply fulfilling life.
Traditional Approach: Pour money into treating symptoms without addressing underlying stress and trauma. Prescriptions are given to address the symptoms, but they create side effects that you have to take more meds for.
Other interventions such as using THC, Alcohol, overworking, overeating, numbing out on social media, porn, etc. provide temporary relief, but make things even worse because you are not addressing the core issues causing the stress. The old, looping negative thoughts and beliefs about yourself, your relationships, and the world are still there and you are creating bigger problems by using negative coping mechanisms that become habits that are hard to break.
Rapid Transformation Sessions: Release root stressors and old trauma patterns while aligning your nervous system with a new positive way of being, balancing your brain, and establishing positive subconscious beliefs, improving overall mental, emotional, and physical well-being, leading to better sleep, more energy, enhanced immune function, reduced pain, and better sex/love life!
Couple's Counseling: You get to vent and learn better communication tools, but keep repeating the same old negative patterns because you aren't addressing the subconscious roots of personal, family, or ancestral trauma patterns or core beliefs, so things don't really change. Often one person ends up feeling ganged up on by their partner and the therapist.
Rapid Transformation Sessions: We address and release familial and ancestral blockages as well as your own personal stressors, trauma patterns, and deep-seated beliefs and create changes in the programs themselves to foster self-love and healthy relationship dynamics, leading to better choices, better partners (for those who are looking for a life partner) and deeper, fulfilling connections in all relationships. We teach healthy communication methods too and even have a 6-week take-at-your-own-pace Relationship Course.
Traditional Approach: Reacting impulsively to challenges without control over emotions.
Rapid Transformation Sessions: By releasing the bruises from past traumas and stressful events, establishing positive subconscious beliefs, and learning positive mindset practices, nervous system regulation, and brain balancing, you gain inner freedom and emotional resilience, allowing for conscious responses and positive life outcomes, regardless of external circumstances. The world is your oyster and you can create anything that you want!
For ultimate Inner Freedom and your best life ever, check out our 6-week take-at-your-own-pace Radical Living Course.
Here's a real-life client example of the power of approaching whole-system health and well-being from the place of subconscious transformation:

Kelli worked with a client who was living in a dark house with no light and had no job after quitting due to a negative experience that happened at work.
They released the emotional, energetic blockages and trauma regarding what happened at work and established visual, auditory, and kinesthetic cues for her subconscious to understand what it was that she wanted instead. Seven weeks later we received this message from her, which almost EXACTLY matched the vision they'd established during their session together. Now she's living a whole new life – of her creation! Here was her check-in:
"Two weeks ago I got a puppy. I envisioned that my "best life" included a dog companion. So I did it! The next day, I found out I was hired to an incredible remote contract job, with the possibility to convert to permanent in 3 months. The next day, I found a house I love with a pool and bright natural light, and made an offer on the spot. I should close on the house within a month. The universe listened."
– Monica, San Diego
Who is this NOT for?
Our offerings might not be suitable for you if:
You are not open to exploring your emotions and subconscious beliefs.
You are not willing to actively engage in your own healing process or are looking for quick fixes without a commitment to personal growth.
You are seeking traditional talk therapy or medical interventions only, without a holistic and energy-focused perspective.
You wish to continue using anti-anxiety or antidepressant medications for the rest of your life.
What makes it Rapid?
---
The transformation process is rapid because of three things:
We put your superconscious/wisdom-self/highest self in charge to guide us through everything we're doing together. This part of you already knows how to help you the most and will guide us in the direction of what is in your best and highest good to address in any given session.
The processes that we use to access and create changes within the subconscious. Your subconscious controls 95% or more of what you do, whereas your conscious mind is in control less than 5%. With subconscious work, we can get into old stress programs and release them, and install new powerful beliefs to support what you want. Conversely, with talk therapy, you strengthen the old story. Even if you gain insights, then now what?! Subconscious change provides the shift to get you where you want to go.
We use kinesiology (either in person or by proxy) to uncover truth. This gets us to the real issue quicker, helps us determine your system's priority to breaking through blocks, and provides pre and post-process results to show us that the change has taken place.
How many sessions will I need?
---
We keep working together until your goals are met or when you feel that you are confidently and competently on the way to meeting your goals.
Some people choose to continue to work with us monthly or semi-monthly as new situations arise and because they want to continue to move beyond what they previously thought was possible.
Will the changes last?
---
Like any new skill or habit, consistent practice and reinforcement can help solidify the changes. Regularly reinforcing the new beliefs and thought patterns through affirmations, visualizations, or other techniques can contribute to their longevity.
External factors such as significant life events, stressors, and big changes in circumstances might trigger the re-emergence of old patterns. In this case, it would be good to have a few sessions to assist you in reinforcing the changes you've made.
People are unique, and their responses to subconscious change techniques can differ. Some individuals may experience lasting changes relatively quickly, while others might require more ongoing reinforcement.
A person's willingness to embrace and integrate the changes, along with their openness to personal growth, improves outcomes.
It's also worth noting that some individuals may require follow-up sessions or periodic "tune-ups" to reinforce the changes over time. Personal development is an ongoing journey, and as we continue to evolve and face new challenges, it is beneficial to revisit and apply subconscious change techniques as needed.
How often should I have a session?
---
Most people choose to have a session once a week or once every-other-week until their goals are met.
Even after achieving their goals, many clients choose to continue with monthly sessions as life constantly presents new challenges and opportunities for growth. Whether they seek to release past triggers, address current stressors and future concerns, or pursue fresh aspirations, our sessions provide the tools to navigate life's ups and downs effectively. By enhancing their internal navigation and turning dreams into reality, clients can experience a more fulfilling and joyful journey through life!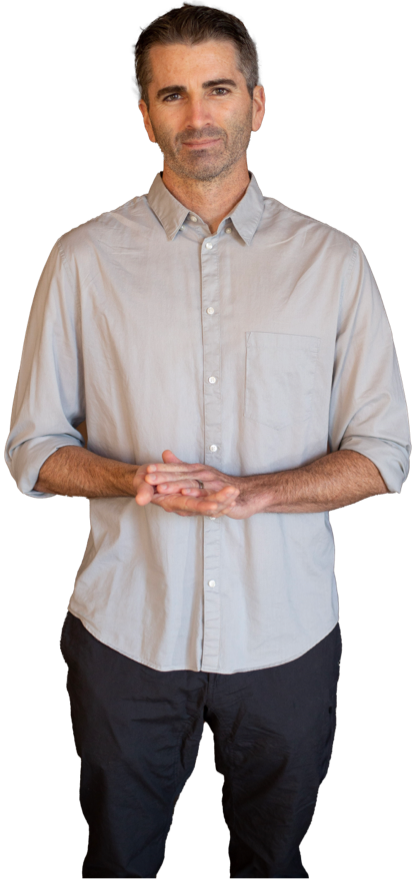 Kevin Russell is an powerful guide and facilitator if you are already familiar with subconscious change processes and/or are doing your own "inner work", or if you are a coach or healer wanting to enhance your abilities and continue working on yourself to better serve your clients.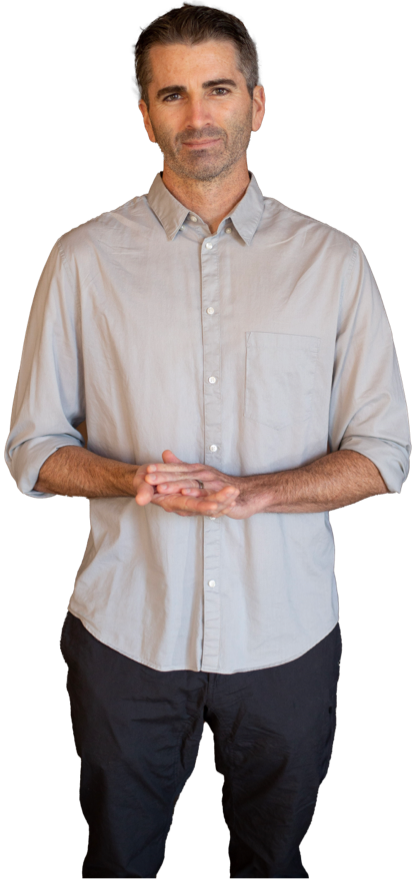 Kevin Russell is an powerful guide and facilitator if you are already familiar with subconscious change processes and/or are doing your own "inner work", or if you are a coach or healer wanting to enhance your abilities and continue working on yourself to better serve your clients.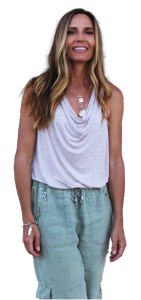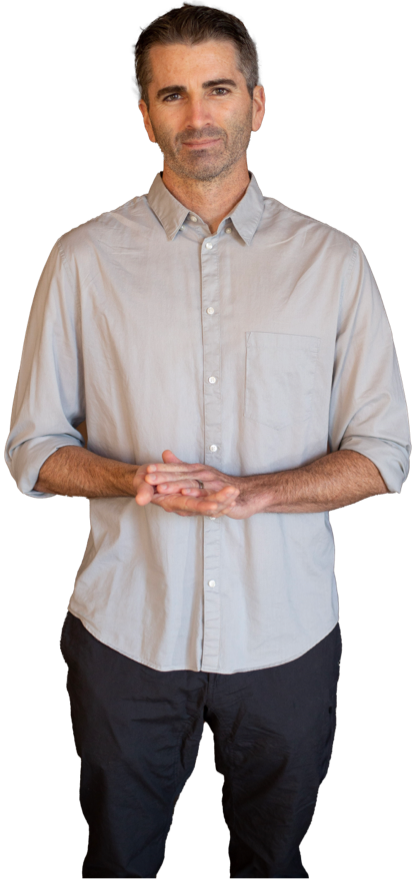 Kevin Russell is an powerful guide and facilitator if you are already familiar with subconscious change processes and/or are doing your own "inner work", or if you are a coach or healer wanting to enhance your abilities and continue working on yourself to better serve your clients.