About Kelli Russell
M.A. Counseling, PSYCH-K® Facilitator, Certified Emotion Code Practitioner
I'm Kelli Russell –  I've been married to Kevin for 19 years, and we have a daughter in high school who's an awesome artist and chef. We recently united our offerings and are now partners in work, as well as in our lives. I read a lot of books on elevating consciousness and the supernatural, practice yoga, rollerblade with headphones on playing loud music, and I love talking about deep ideas and the magic of the universe with good friends and good food.
I knew I wanted to be a psychologist by the time I was 12 years old. I was fascinated with why people do the things they do, and I witnessed a lot of people around me who were unhappy with their jobs, spouses, and lives, and wanted to help change that. I earned my B.A. in Psychology, then M.A. in Marriage and Family Therapy in 2004, and spent over 1200 hours providing therapy for children who were being abused by their parents, as well as gang diversion and anti-theft therapy. Sadly, I felt like I was hitting my head against the wall, because talk therapy was often met with resistance and denial, and I didn't feel the methods were effective in creating big, positive shifts in the lives of my clients.
So I shifted. I changed careers and spent the next decade as a yoga and meditation instructor, and yoga teacher trainer, where I felt I could more quickly and positively impact peoples' lives. In 2015, I founded the corporate yoga company YogaBoost, and brought yoga, meditation, and mindfulness techniques to organizations.
Then, an incredible chain of events unfolded when my best friend broke her back. For two years I watched her try to get rid of her chronic pain through physical therapy, osteopathy, massage, acupuncture, chiropractic, pain pills, and finally surgery. Nothing worked. At long last she was led to an MD/Emotional Kinesiologist, and swiftly discovered the root of the pain. In just a few sessions her pain disappeared! It was miraculous to witness. I started asking her A LOT OF QUESTIONS about the processes that erased her pain.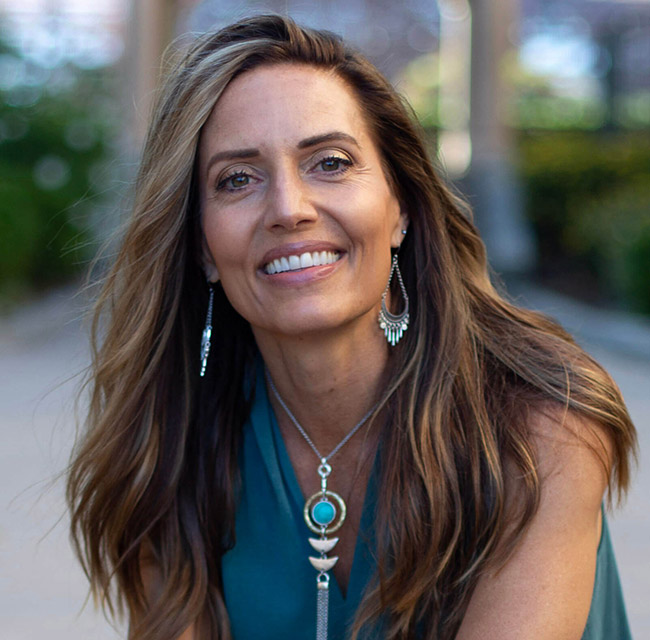 What I've gotten from you was of greater help to me these past years than any talk therapy, observation, experimental anti-psychotic, recreational drug, psychiatrist, psychologist, or any other "self-help" direction that is conceivable. Its value can't be overstated."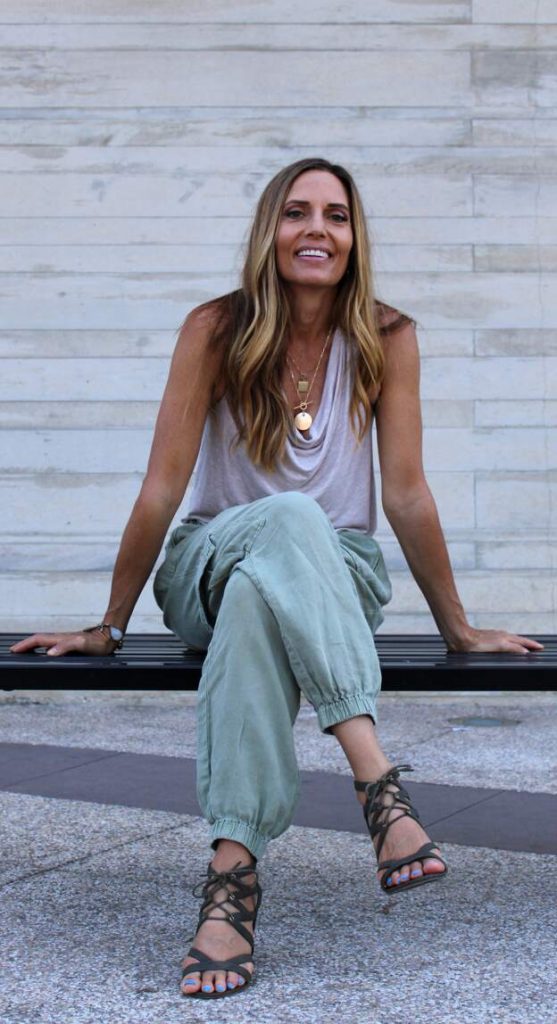 Not long after, our daughter started picking her skin, a few little blemishes on her face, her arm, her leg. For months, no matter how hard she tried to stop, she kept picking until the wounds were big and painful. My husband and I couldn't figure out what to do, so we took her to the same Emotional Kinesiologist that my best friend had seen. Within seven minutes he found the root of the problem: she was feeling anxious because my husband and I were arguing. After that one session, she stopped picking her skin, and my husband and I started healing our marriage, and ourselves.
We started seeing the MD/Emotional Kinesiologist as well as another psychological kinesiologist (the same friend who broke her back, who became certified in the practice because her healing was so transformational!) both separately and together. We began feeling amazingly better. Lighter, freer, different. Not stressed out about the little things anymore, able to communicate with each other in a loving way. Everything changed. I never realized how tense and anxious I really was until those feelings went away.
The results I'd experienced within myself and my marriage – as well as those I'd witnessed in others who were also benefiting from these healing modalities – were undeniable. Finally, I'd found the healing tools I'd been looking for my whole life! I decided to become a PSYCH-K® Facilitator and Emotion Code Practitioner myself so that I could share these amazing change processes with others.
I find these modalities so impactful because they pinpoint and release subconscious emotions, stressors, past traumas, and limiting beliefs that stand in the way of our healing and contentment. Rather than running old programs on auto-pilot, we set goals and update our system with new positive subconscious beliefs, then follow them up with action steps to bring these changes to life. In this way, we can truly step into the drivers' seat of our lives.
I best assist those who know that they want to experience something different in their life, career, relationship(s), and want to change the way they relate to their thoughts and feelings – their internal dialogue.
I help people shift out of stress, anxiety, and feeling lost/low, into a state of awareness, peaceful presence, self-confidence, and self-worth. These are the areas that really light me up because I know firsthand that these methods work and make a huge positive difference in creating and living an awesome life.