Release a Lifetime of Trauma & Stress and Optimize Your Mind-body System
Radically transform your life (and your reality) in as little as 3 months!
Release a Lifetime of Trauma & Stress and Optimize Your Mind-body System
Radically transform your life (and your reality) in as little as 3 months!
We can all use some help creating the "ideal" life we wish to lead.
Leaving behind certain "undesirable" traits that we wake up with every day may seem challenging, scary, or even impossible, but it is 100% attainable with the right training and mindset.
This state of intentional living, free from the limitations of our external world, has been called the "Awakened Intellect" in Hinduism and Buddhism. American Psychologist Abraham Maslow referred to this as "Self-Actualization".
Regardless of what you call it, the end goal remains the same: Reconnect with the innate wholeness that has always been within you and you will find the answers you've been looking for, as well as the internal peace, presence, balance, and freedom that has always been possible and has been waiting just beneath the surface of our conscious mind for us to rediscover.
While any process of personal "enlightenment" is completely unique to each individual, through this 12-week rapid transformation program we will create the ideal pathway for you to get there together.
Over the course of 12 weeks that include dedicated 1-on-1 transformation sessions, group transformation sessions, monthly workshops, and bi-weekly support calls, we focus on addressing, transforming, and releasing the deep-rooted and unresolved issues at the subconscious level that are affecting your life, and creating disconnection and (dis)ease in your experiences.
Some of these problems are hidden, buried deep within the programming and conditioning of the subconscious and autonomic systems of the body. We bring them to light through a series of transformation processes and brain training exercises that allow us to remove obstacles from our psyche, and return to a balanced, peaceful, calm, and centered state of being in record time.
Who is this 12-week Transformation Program For?
This program is for you if:
You are ready to reconnect with your true Self
You are ready to live a meaningful, aligned life, true to who you are
You are ready to trust yourself, step into your power, and live your life with courage and confidence
You struggle with anxiety, stress, or overwhelm
You feel cloudy, flat, or uninspired about life
You lack self-worth, self-love, and self-confidence
You are always going, doing, chasing, and hustling after the next thing
You feel tired, depleted, exhausted, and burnt out
You are stuck in vicious cycles of unhealed trauma
What are the benefits?
Free yourself from internal blockages
Move forward in life, let go of the past
Gain clarity on career goals/ life purpose
Feel relaxed & calm more often
Feel strong/ confident/ empowered
Feel comfortable in your own body
Feel more self acceptance and self-love
More lightheartedness, more fun/pleasant to be around
Able to go with the flow and de-escalate tense situations
More present in general and with family (and love them wholeheartedly)
More satisfaction and life fulfillment
Healthier and have more energy
More abundant/prosperous
Feeling more comfortable and safe
Balanced, focused & centered
Sleep soundly through the night more easily
Feel loved and valued
Make better decisions/ follow your gut/ strengthen your intuition
Attract the best partner
More resiliency in the face of change, challenges, or uncertainty
The biggest obstacles to living a more fulfilling life are the barriers and separation we have allowed the outside world to build within us.
During this powerful 12-week inner-transformation program we will teach you how to transform your relationship with the self-doubt, fear, and confusion originating from a past that no longer serves you, and reconnect with the innate wisdom within.
We will release a lifetime of trauma and stress, rebuild the framework of your subconscious operating system with updated positive, life-affirming core beliefs, and get reconnected with the innate parts of yourself that have been hidden behind protection mechanisms within your physiology.
Then we'll focus on identifying and meeting your specific life goals in areas that include, but are not limited to, abundance/prosperity, confidence/personal power, relationships (all types), spirituality/spiritual gifts, and overall health – mind, body, & spirit.
Who will you be working with?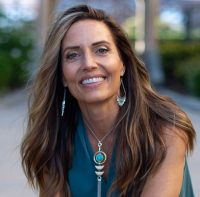 Kelli Russell helps people release trauma, stress, and anxiety and gain confidence, clarity, and inner balance with over 25 years of combined experience in psychology, counseling, marriage and family therapy, yoga, meditation, psychological kinesiology, subconscious reprogramming, mindset training, and emotional energy healing. Her life's work has culminated in practices that help people release blockages, recognize the love, worth, and wholeness at their core, and tap into their internal guidance systems so that they can live an aligned life that they love.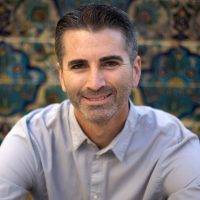 Kevin Russell is a groundbreaking author, transformational Inner Guide, and Quantum Consciousness Coach who helps individuals live happier, healthier, more balanced, and more abundant lives in record time. After two decades of exploring the healing modalities of yoga, meditation, transformative breathwork, Emotional Kinesiology, Touch for Health, PSYCH-K®, Emotion Code Therapy, Body Talk Therapy, and Biofield Healing technologies, Kevin experienced a massive consciousness expansion which culminated in his clairvoyant/intuitive abilities coming online.
We live in a world where distractions abound and it is becoming increasingly more difficult to set time aside to work towards self-realization. Let us help you cut through the noise so we can transform and eliminate the core elements of your unresolved trauma and stress.
Enlightenment is about stepping into a realm of clarity, casting a light on the shadows that have been lurking in the subconscious since childhood, and fully reclaiming your inner freedom and sovereignty. We have the torch and the map, and we can give you the guidance, tools, and support you need to get there.
With love,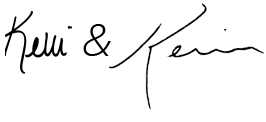 Frequently Asked Questions
How much does this 12-week program cost and what is included?
---
The current investment for our 12-week/3 month Radical Transformation Program is less than many of us pay in insurance premiums for just 1 month!
During the program you'll get:
6 dedicated, 90-minute 1-on-1 sessions with Kevin or Kelli (most clients experience 3 sessions with each of us) ($1500 value)
6 dedicated, 1-on-1 coaching/support calls ($333 value)
Unlimited Weekly Group Transformation Sessions ($756 value)
Unlimited Monthly Group Workshops ($108 value)
Access to our private online transformation community
Take any of our online courses for only $99 (savings of over $890)
An eBook version of Radical Enlightenment: My Guy on the 9th Floor (invaluable ; )
Our value-based pricing is centered around how fast you are ready to accelerate your own healing, happiness, peace, prosperity, and relief from stress and anxiety and is only $2100 for the entire 12-week program
How does this work?

---
Through whole brain balancing, breath work, and grounding practices, we will relieve stress and anxiety at the beginning of each Radical Transformation Session.
Then Kevin or Kelli will guide you through subconscious transformation processes to help you literally change your brain's neuorchemistry, cellular responses, and programmed physiological perceptions.
Each week after 1-on-1 sessions there are action steps and an integration plan to carry the work out of the dedicated sessions, and incorporate powerful tools to keep you aligned, centered, balanced, and peacefully present throughout the week.
Then, we connect every other week to check-in, strategize, and adjust our approach as appropriate to fit your personal expansion needs.
Each week, there are Group Transformation Sessions available (Wednesday's 12pm PT) to support, enhance, and accelerate your program, as well as Monthly Workshops (3rd Monday of the Month, 12 pm PT). Recordings of all Group Sessions and Workshops are sent to all program attendees so they can experience the transformation techniques we cover each in each session and workshop if unable to attend them live.
What is the time commitment?

---
Depending on how many of the additional transformation offerings you attend, the "in-person" time commitment for our 12-week program varies between 80-minutes (a 20-minute support call and one 60 minute group session) to a maximum of 3.5 hours per week (a 90-minute 1:1 session, plus a 60-min. group session and 60-min. workshop.
Outside of our meeting times, we encourage you to incorporate daily practices of awareness, recognition, and disruption of "negative" internal feelings, patterns, and looping behavior to accelerate your gains even faster. Don't worry, we've got guidance and support for you to help integrate the expansion and transformation practices into everyday life! ; )
If subconscious transformation works so well, why do I need a 12-week program?

---
Of the 50,000-80,000 thoughts we have on any given day, on average 80% of them are negative, and 95% are looping or repeating thoughts. Our subconscious mind processes information at 1 million x the rate of our conscious mind, and our subconscious controls our daily life about 95% of the time.
Add all of that up and we're looking at powerfully influential old programs that are always running in the background. It's like having outdated apps on your phone eating up all of your battery and performance.
Our 12-week program is designed to establish an entirely new foundation and framework for living (like updating your entire operating system). One that is guiding you towards greater inner-alignment, inner-knowing, self-direction, resilience, balance, freedom, and peace in life.
We assist you in building a life of true freedom by helping you release negative, looping patterns, stress/anxiety, triggers, etc. while actively accelerating you towards what you DO want in life at the same time.
These tools, practices, and process can be applied to any area of life you are wanting to make improvements.